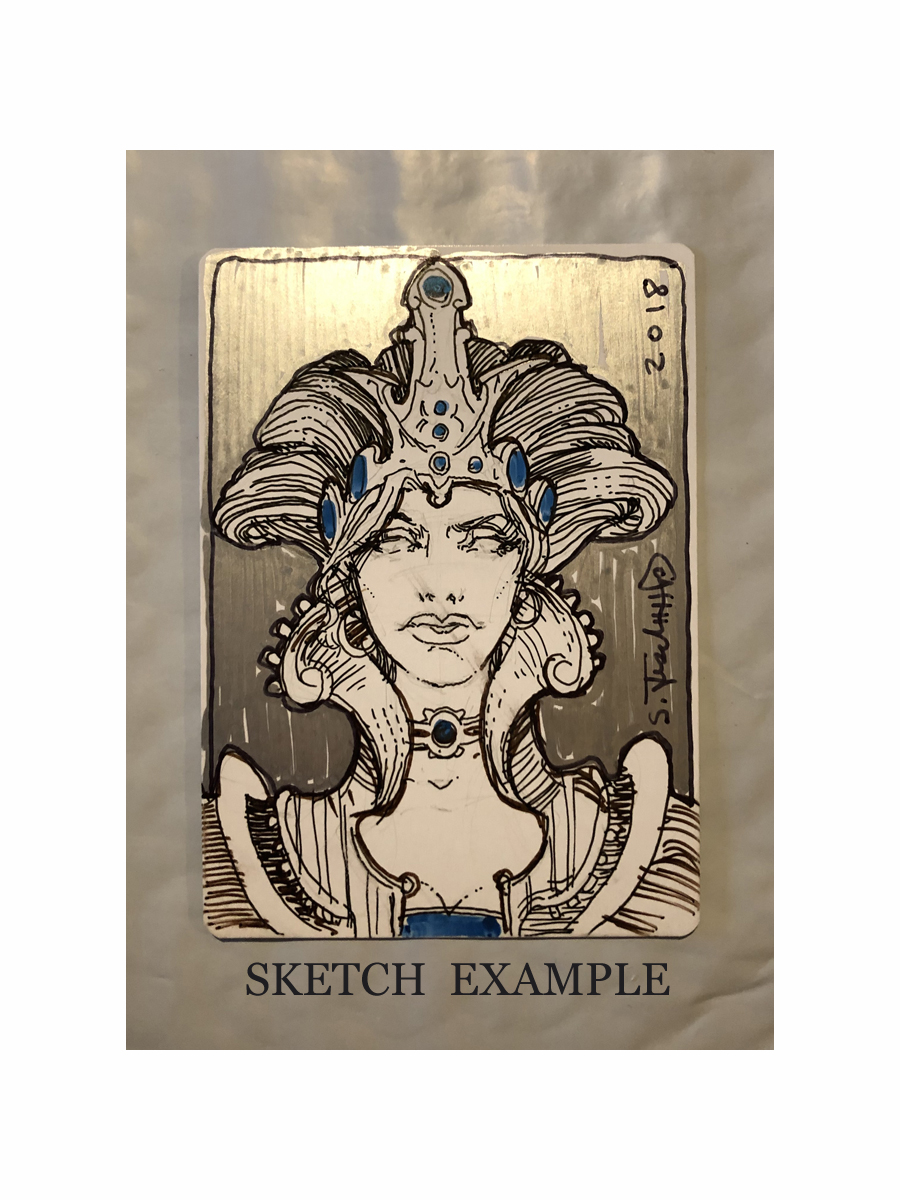 Artist Proof Sketch
Scott is offering to do a sketch on the back of your artist proof.
His choice of subject and inspiration.
Colors will vary.
This is an example of what a $40.00 sketch could look like.
If this option is out of stock, it means Scott has to catch up on orders.
Check back, we will restock when he gets caught up with the drawings.
Want to know when slots for proof sketches come back in stock,
please join the mailing list to receive notices.